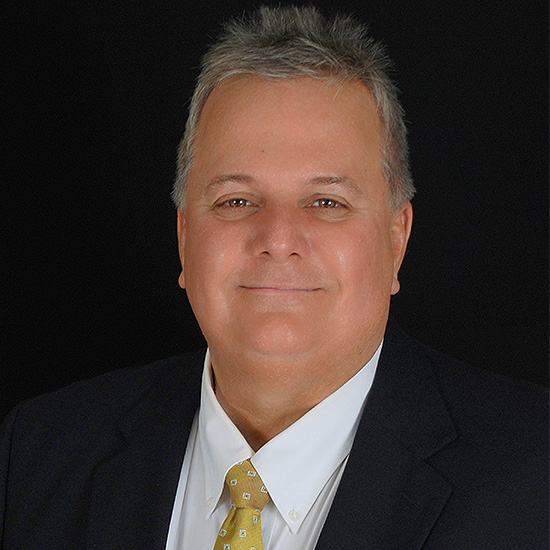 Curtis Andrews
REALTOR®
READ MY BIO »
Curtis has been in the local Sarasota/Bradenton area since since 1977. He graduated with honors from the University of Wisconsin-Stout with a Bachelor of Science in Hotel and Restaurant Management. He has an extensive background in luxury resort sales and management.
Early in his career he worked at the world famous Hotel Del Coronado in San Diego for 14 years. His love of history has taken him to properties like the Mohonk Mountain House in upstate New York, the classic Ahwahnee Hotel in Yosemite National Park and the Gasparilla Inn in Boca Grande, Florida. All on the National Historical Landmark list.
Curtis has a passion for sports and worked for the Salt Lake Organizing Committee as Manager of Operations of the Olympic Village for the 2002 Winter Olympic Games.
Most recently Curtis worked as General Manager for Mike Holderness Jr. at the Siesta Key Beachside Villas and Beachside Management vacation rental company. He gained valuable experience in managing and producing maximum revenue for investment properties.
Curtis is the proud father of three wonderful children.Sam a FSU film school graduate and independent film maker in Los Angeles. Jack a senior at UCF in the Hospitality program and Lilly a Sophomore in the IB program at Riverview High School.
Curtis is known for his dynamic, ambitious and results driven personality which serves his clients of SaraBay Real Estate very well.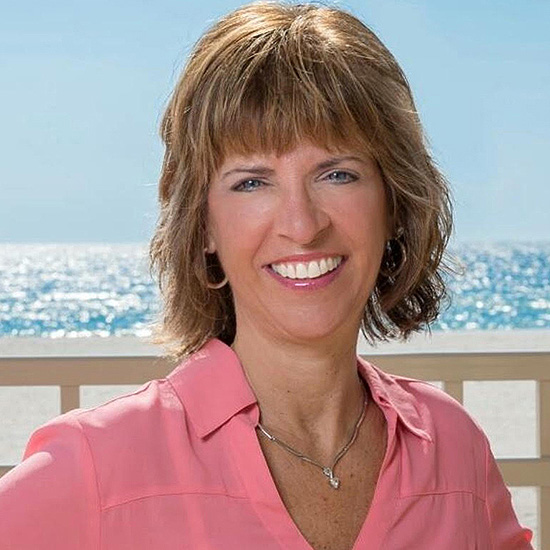 Laura Barshaw
REALTOR®
READ MY BIO »
Laura Barshaw is a determined and honest licensed Realtor who is passionate about what she does. Equipped with a wealth of real estate knowledge, Laura is an experienced real estate professional who loves assisting people with their real estate needs.
Laura has a deep appreciation for our local market, especially waterfront properties – particularly Lido Key, Longboat Key and Siesta Key in Sarasota. She has also fallen in love with Lakewood Ranch – an award-winning master planned community. Because Laura lives in The Ranch, she has the personal knowledge to help you do more of what you love and experience all that Lakewood Ranch has to offer.
Laura's honesty, professionalism, and drive gives her the edge to get the job done; For each and every client, she goes above and beyond to help them achieve their dreams. Her hard working and pleasant personality serves the community well in finding families who love our area and want to call it home.
After a successful career working in the banking industry, Laura values the importance of accuracy, attention to detail and superior customer service to best serve the needs of both buyers and sellers. Laura works hard to ensure that every aspect of the customer's experience is positive and perfectly executed. Whether you are buying or selling a home, Laura will assist you every step of the way.
Laura attended College of DuPage in Illinois, and is currently a member of the Realtor Association of Sarasota and Manatee.
In her spare time, Laura enjoys roller skating, cruising and exploring, the gym and taking nature walks with her husband.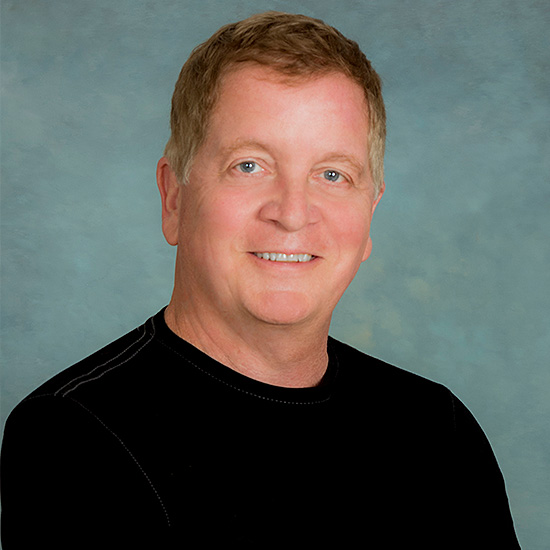 Ed Bertha
REALTOR®
READ MY BIO »
Edward M. Bertha, Jr.
After growing up in Pittsburgh, PA, Ed relocated to Dayton, OH to work for the original cash register company, NCR Corporation, developing banking software and traveling internationally consulting with financial institutions. While at NCR, he attended the University of Dayton earning his Master's Degree in marketing
An opportunity to develop leading edge software for the financial industry brought Ed to Sarasota in 1982. A few choice encounters led him to become an entrepreneur getting involved with a start-up organization where he ultimately assisted in establishing some of the biggest names in retail, such as Liz Claiborne, Sports Authority, Universal Studios Florida and Staples. This success did not go unnoticed and made him a go-to speaker and lecturer for IBM, resulting in a trip to meet with Steve Ballmer, CEO of Microsoft at the time. After the firm was sold, Ed was approached to assist another local startup where through collaborative team efforts the firm became a publically traded entity.
In 2006 Ed entered the real estate industry establishing Broker Agent Magazine, a trade journal for residential REALTORS, in the Sarasota/Manatee market. His passion for the real estate industry, coupled with the need for a local real estate publication engaging consumers in addition to Realtors, led to his creation of REAL Exclusive Magazine in late 2008. He also holds an active real estate license and teams with Kim Burns, a licensed Realtor, on select real estate transactions where together they can make a difference.
Taking advantage of Ed's software background, REAL established a technology platform search engine optimized, resulting in the firm's tagline "local focus – global reach". This tagline reflects the internet reach of the luxury publication. REAL is also a noted specialist in promoting luxury homes through one-of-a-kind launch experiences, reflecting the personalized service from its owner. Ed's desire to give back is evident in REAL's continual support of charities and community events.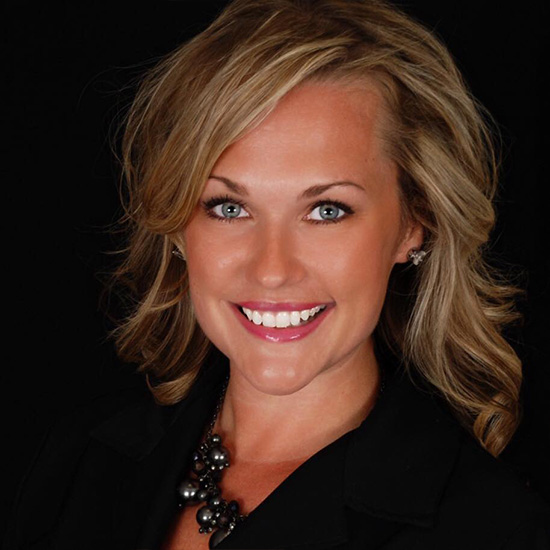 Kristen Bilbrey
REALTOR®
READ MY BIO »
Moving to the Sarasota/Bradenton area in 1988 from New England qualifies me as a "semi-native". After graduating, all roads seemed to lead to a career in real estate. I obtained my sale license in the fall of 2002 at the age of 21 and found a home at SaraBay Real Estate. Since then, I have helped many people buy, sell, and rent their homes which has given me a depth of knowledge about our local market. I love being with a smaller company – we help each other – it's more like a family.
Having grown up in this area, it really feels like home to me. There is honestly nowhere else I could imagine living.
Buying or selling a home can be an overwhelming process. My passion for the business makes it easy for me to make a full-time commitment to my customers. By combining personal, one-on-one attention with dynamic web and email resources, I am able to provide 24/7 market coverage for my customers. I also understand that top-of-the-line customer service and dedication are smart business. When you decide to work with me, you will have my undivided attention. We will work together to make your goals a reality and I will listen to your needs and do my best to meet them. I believe that communication is of great importance in a business relationship.
I love living in Florida… I love the lifestyle here and I look forward to helping you reach your real estate goals. I am committed to providing you with quality service that you and your family can depend on. Always.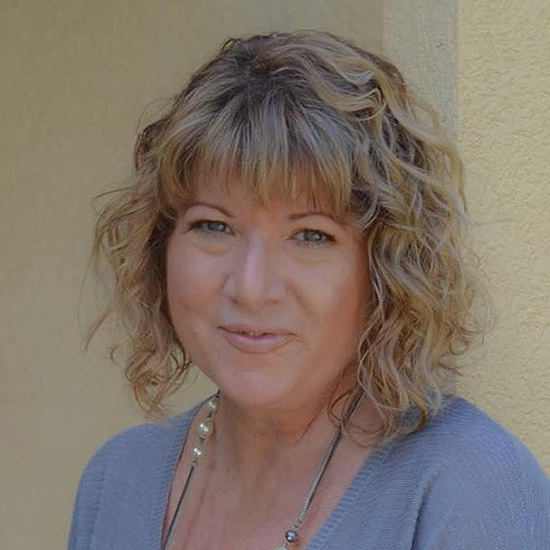 Stacy Brown
REALTOR®
READ MY BIO »
Stacy made her way to Sarasota, Florida in the early 80's from hometown St. Louis with her formative years spent in San Francisco.
With a background in events, design and hospitality, Stacy owned her own business while developing multifaceted skills. Her more recent career in the private club industry, Stacy served as Club Manager for River Wilderness Golf & Country Club, Director of Marketing and Sales for private clubs; El Conquistador, IMG Academies, Jacaranda West and Mission Valley Country Club. Her knowledge and dedication earned her the title of President with the Professional Club Marketing Association, West Central Florida Chapter, and a respected leader by her peers.
A licensed Realtor® since 2004, Stacy combines her business experience, knowledge of the area with her passion for people and community to a successful real estate career with Sara Bay Real Estate.
Stacy calls Sarasota – Manatee County home and is currently a  "weekend warrior", renovating her home from top to bottom. Her four kids, of the four-legged variety, complete her family. She enjoys traveling and uses that opportunity to create through her photography skills. Stacy is also an avid painter.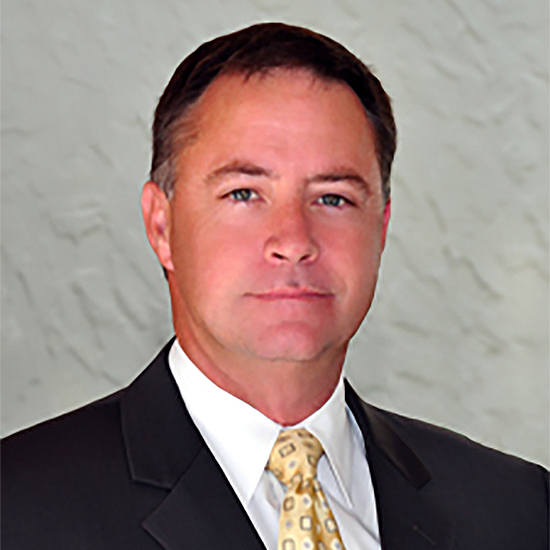 Steve Durand
REALTOR®
READ MY BIO »
With 18 years of Real Estate experience, coupled with 2 years of Mortgage Loan Origination Experience, Steve brings a unique skill set to SaraBay Real Estate, Inc.
In 2002, Steve joined Real Estate One and gained experience in new construction after Joining Catalo Homes as Sales Manager of Aspen Meadows, a 127 new home community in White Lake, MI.
In 2013, Steve moved to Bradenton, FL and continued his real estate career.  In addition to new construction, Steve has extensive experience listing and selling Fannie Mae & Freddie Mac owned properties.
In 2016, Steve joined Home 1st Lending and gained valuable experience learning the lending side of the real estate business with a focus on the Home Style Renovation loan.
Steve is currently a Senior Loan Advisor with Parkside Lending, a national leader in wholesale, retail and correspondent lending.
So, if you are looking to finance a new home, existing home or a bank owned fixer upper, Steve can help every step of the way!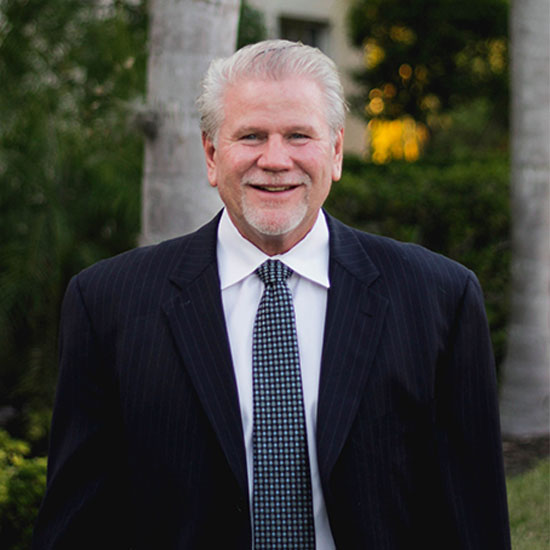 Michael Gallatin
REALTOR®, e-PRO®, LEED AP
READ MY BIO »
Michael S. Gallatin offers the expertise, experience and industry intelligence that clients and developers seek in a professional. Over his more than 25 years in both commercial and residential real estate he has successfully closed many complex transactions, achieving a career sales volume of $70 million.
Michael joined the Commercial Division of Michael Saunders & Company after serving as a Senior Investment Advisor for the Sperry Van Ness Commercial Advisory Group. He continues to specialize in the sale and lease of industrial property, retail, office and land in Florida. Michael's comprehensive background in real estate also includes serving as owner and president of Michael Gallatin, LLC, in Annapolis, Maryland, where he engaged in and oversaw every element of operations— from contract preparation and negotiations to construction planning and quality control. Also on Michael's extensive resume is his time as owner and president of Terrain, Inc., a successful engineering and surveying company where he planned, organized and managed all aspects of civil engineering projects in both commercial and residential land development.
Michael holds real estate licenses in both Florida and Maryland. He is affiliated with the U.S. Green Building Council, the Florida Green Building Coalition and he has been awarded the titles of LEED® Accredited Professional (LEED AP) and Maryland Home Improvement Contractor (MHIC) (PAST).
A graduate of Frostburg State University in Maryland where he earned a B.S., Michael holds a commercial pilot license and is a certified flight instructor for both land and sea multi engine airplanes.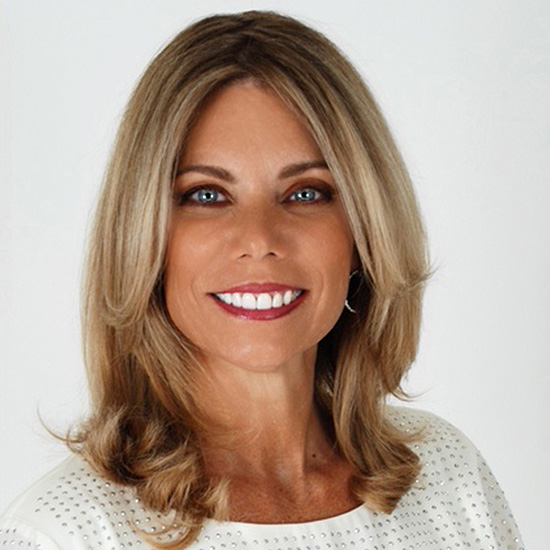 Helaine Giddens
Broker-Associate, GRI, CIPS
READ MY BIO »
Being in the real estate business since 1999, and having experienced the evolution of 'market change' firsthand, Helaine brings forth a wealth of knowledge and expertise to both buyers and sellers alike. Devoted to all aspects of real estate, it's evident her genuine commitment and continued success providing professional, sound solutions, can get the job done! 
"Communication and follow-up detail are the most important attributes of my profession." I'm prepared to provide outstanding service to meet the wants and needs of todays most savvy buyers and sellers. 
Originally from the northeast, Helaine relocated to sunny Florida in 1984. While attaining her Broker Associate license, she also maintains three other professional licenses within the state of Florida. Helaine is a Graduate of Realtor Institute, and is also a Certified International Property Specialist.
Many of Helaine's customers are based from a referral network of past clients, family, and friends. Specializing in both residential and commercial transactions within such areas as; Lakewood Ranch, Parrish, Sarasota, Siesta Key and all neighboring area beaches. Helaine also enjoys being involved with larger projects that include; business investment, development, and income producing properties.
"No matter the price tag, you can be guaranteed the same level of attention, care, and diligence that you would expect."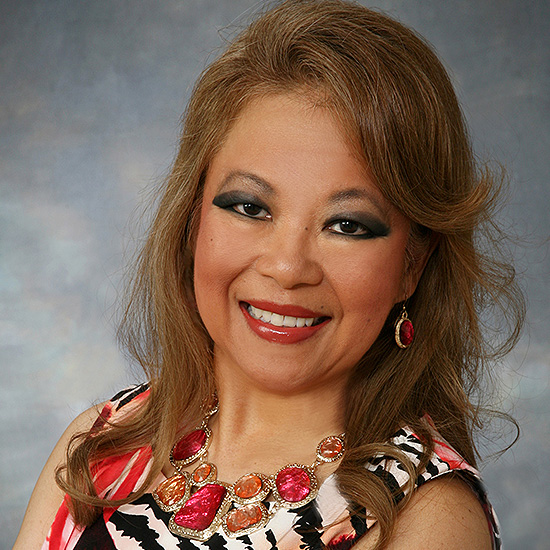 Sandra Halliday
REALTOR®, e-PRO®
READ MY BIO »
Sandra Halliday sold real estate in New York as an Associate Broker prior to becoming a Florida resident. She graduated from Louisiana State University A & M College cum laude, PHI KAPPA PHI Honor Society with a Master of Arts degree in Musicology. She received her Bachelor of Music in Applied Voice from Drake University and is a member of Sigma Alpha Iota Professional Fraternity. Her professional experience as a web designer, radio and television personality, college instructor, author, and food writer equips her with highly desirable skills in marketing and selling real estate. Her knowledge of music, art, and culture makes her extremely suitable to working with the art-loving clientele in a cultural city such as Sarasota. She is also an e-PRO® certified agent and is FBI and background checked to serve her numerous veteran and military clients. Sandra has extensive experience working with all types of clients: investors, first-time home buyers, seniors, relocation, owner occupants, apartment complexes, veterans, military professionals, waterfront properties, and vacation homes. She is licensed in Florida and in New York. Her extensive experience working with both buyers and sellers makes her your ideal real estate agent for marketing your home. She is highly communicative and stays up-to-date with the latest marketing techniques in web technology and social media in selling her clients' homes. Selling? Would you like a free Comparative Market Analysis of your home? Looking for your next home? As a buyer's agent, she will guide you through the purchasing process to ensure your experience moving into your new home is a harmonious one. Contact Sandra Halliday today for all your real estate needs (315) 657-3525.
Reviews (from Zillow)
Sandra is the best real estate person I have ever had. She keeps you informed on what's going on and is very aggressive in having new showings. She has a lot of open houses which is a lot work but she seems to enjoy doing it. She is just a great real estate person!!!
James F, Cumming, GA
Sandra has excellent communication skills and has helped me prepare my condo for sale. There were a number of corrections needed which she corrected and we are finally getting reasonable and good reviews–SOLD. She is a great Real Estate Agent and I highly recommend her!!!
Walt L, Saddle Brook, NJ
I would highly recommend Sandra. She's very professional and knowledgeable. She was always available when we needed her. She sold our house quickly and found us our current home. She listened to our needs and wants and only showed houses that fit our criteria.
Julie P, Clay, NY
Sandra provided me with first-class service in the smooth sale of my Florida property with her excellent communication skills, her high-level of professionalism, her experience in all areas of real estate sales, and her knowledge of technology and social media marketing. I highly recommend her to anyone who wants a job done well.
Cindy Y, Morris, NY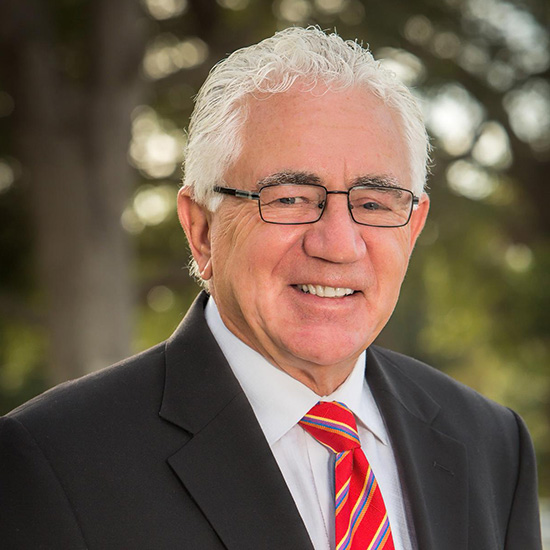 Michael Hendershot
REALTOR®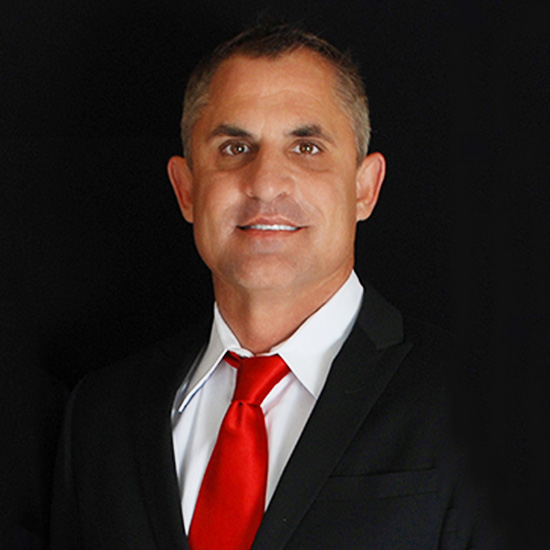 Michael S. Holderness
REALTOR®
READ MY BIO »
Michael Holderness, Jr. has been licensed as a Realtor for nearly 20 years working in the family brokerage, SaraBay Real Estate. However, his career really began much earlier. "I remember going to open houses as a kid and I started showing properties in high school," he explains. "As a third generation Realtor, I guess you could say it's in my blood." This early experience has given Michael a solid foundation in providing families with the best possible service.
He is consistently in the top 1% of agents in sales and he believes that his success is due to his desire to help all of his clients achieve their goals. He receives referrals and repeat business from customers, which he considers the ultimate compliment. Michael devotes full attention to each transaction, whether he is representing the buyer in the recent purchase of a $5.67 million home or helping a newly-widowed customer sell her modest home.
A native of Sarasota, Michael has a first-hand appreciation of all the area has to offer. Since I grew up here, I know that it is a great place to raise a family but it is also perfect for retirees and seasonal residents." He also studies the Sarasota/Manatee market, particularly as the economic recovery continues and expects real estate transactions to soar within the next 12 months. "This past year's hard winter convinced many people to move to the Florida sunshine and I predict that sales will skyrocket in 2015," he says.
Michael recently acquired several bungalows on Siesta Key and is in the process of transforming them into a boutique resort. He is enthusiastic about this new project since the location is in the heart of Siesta Village and he recognizes that the area has a shortage of vacation rentals with a personal, yet upscale feel. He says, "I want to give vacationers a beautiful place to stay while they are here. They will have memories that last a lifetime."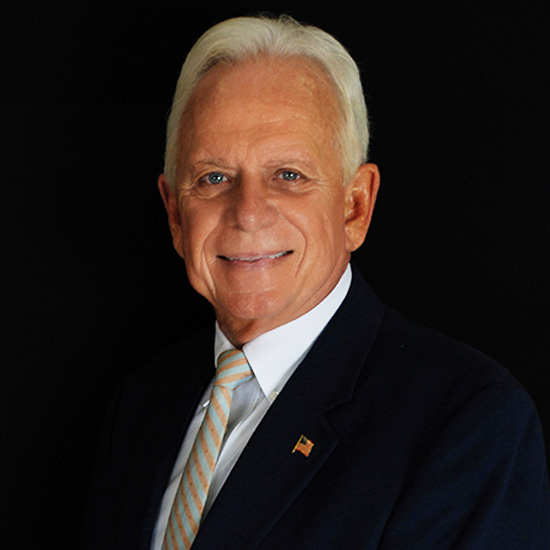 Mike Holderness, SR
Broker-Owner
READ MY BIO »
Licensed since 1979.
Served 3 years in the Army assigned to DIA (Defense Intelligence Agency).
Co-owner of SaraBay Real Estate since 1982 (Broker-President).
Past Director of Manatee Association of Realtors. Commissioner of Cedar Hammock Fire Dept.

Interests: Boating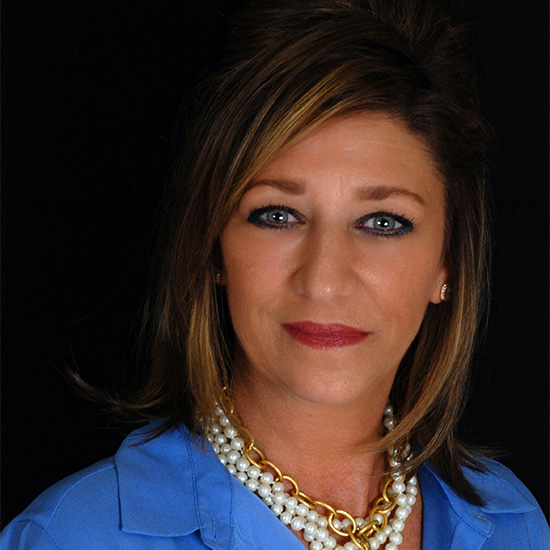 Lisa Kartz
REALTOR®, CIPS
READ MY BIO »
Lisa is a very modest, yet accomplished professional with a broad customer base – any of which would attest to the fact that she puts her customers above and beyond anything else, always making them her top priority.
She is a full-time real estate agent and couldn't imagine working any other way. In our fast paced market, one must always be on the move and in the know, otherwise a detail will probably go unnoticed and a deal will fall apart. Somewhat new to the industry, Lisa obtained her license in 2010 and has since been mentored by seasoned agent Mike Holderness, Sr. and his late wife Judy. Mike brings 40 years of knowledge to the table as the Broker and Owner of SaraBay Real Estate. Lisa and Mike immediately formed a team and between the two of them have sold hundreds of millions in real estate, across all avenues — commercial, high-end waterfront, new construction, land development and everything in between.
Before stepping into the world of real estate, Lisa was a successful sales associate in commercial printing, starting her career in her native Chicago, then relocating to Las Vegas and finally settling in Sarasota in 1998. Printing was in her blood, and having the ability to work in the family business since the age of 15, she had the pleasure of working with the top ad agencies throughout the country — Chicago, LA, NY and internationally with her high profile clientele.
What does the world of printing and real estate have in common? Lisa's experience in printing brings a stable skill-set to her real estate career. She learned how to manage million dollar budgets, extreme deadlines, quality control, stressful situations, and above all else, 24/7 customer service — all making her real estate career the most enjoyable and effortless "job" she's ever had in her life.
Curious what her past clients have to say? Click here to read reviews given on Rated Agent.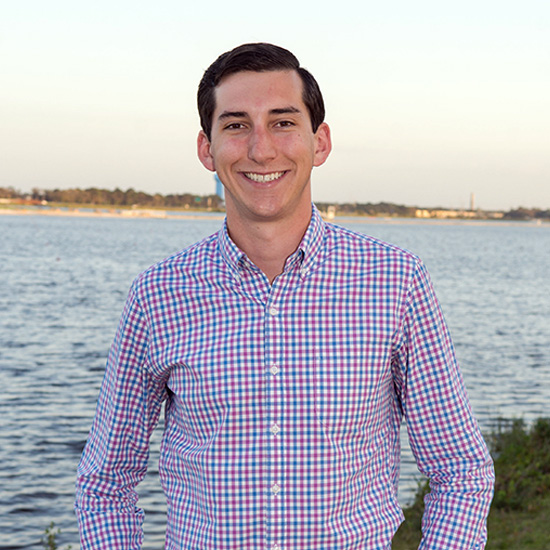 Cameron Keating
REALTOR®
READ MY BIO »
Cameron Keating was born and raised in the Sarasota/Bradenton area. The son of a custom home builder and land developer, real estate has been and continues to be a cornerstone of his life.
Cameron is currently Vice President of Construction for his family-owned custom home building business. This experience gives him an edge in the real estate market. While he is knowledgeable is all areas of real estate, Cameron specializes in waterfront properties as well as vacant land. His unique skillset and out of the box thinking help to ensure his clients dreams become a reality.
In his spare time, Cameron enjoys working on cars and spending time out on the water with his family and friends.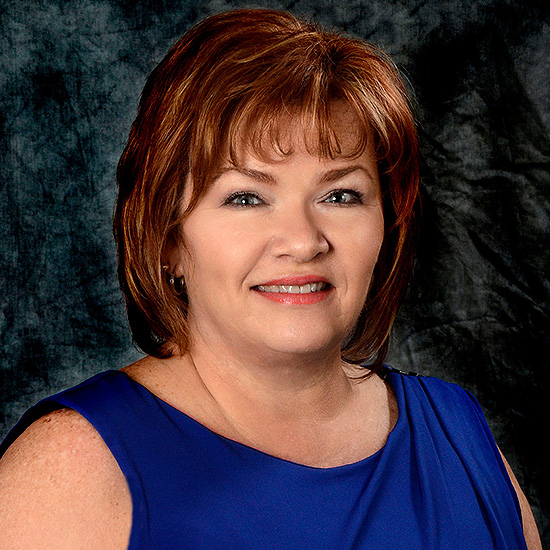 Debra Kelly
REALTOR®
READ MY BIO »
Debra lived in Cape Canaveral, Florida as a child and teen. Her father worked for NASA so her family was able to go out in the yard and watch Apollo rockets launch… very exciting. She moved to East Tennessee for high school and later earned a degree in Medical Laboratory Technology.
Debra married, had 2 daughters, then moved to Nashville, Tennessee where she enjoyed the beautiful scenery and the music scene for many years. During that time she returned to school and received her Occupational Therapy degree. After many vacations in Florida, Debra and her husband decided to move to the beautiful and sunny Gulf of Florida.
As a devoted real estate professional she will make every effort to ensure your experience is as smooth and enjoyable as possible. Whether you are seriously interested in getting into the real estate market, or simply just looking, Debra can help you find the answers to your questions about homeownership or selling your home. Her goal is to assist you in finding that perfect home. No matter what your desires, Debra will find you that special property. Her experience will ensure that you are satisfied.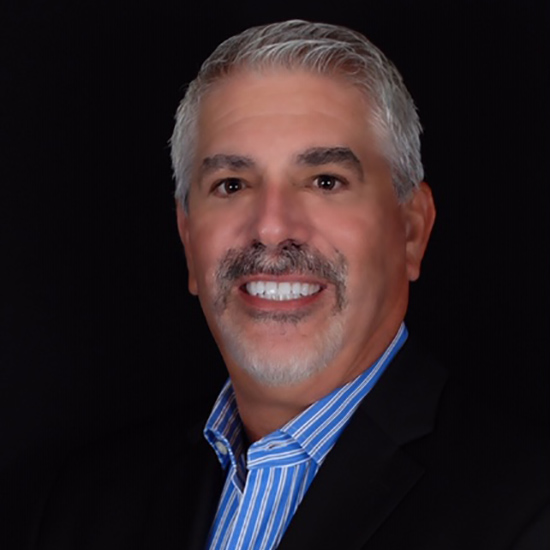 Mark Lawrence
REALTOR®
READ MY BIO »
"We've bought / sold 6 houses in our lifetime and Mark is by far the best Realtor we've ever had.  He found us the perfect house in a short period of time."
"Mark did an incredible job.  He knew that our time frame was an undetermined date in the future, but he still gave us his full attention." 
These two quotes reflect the Passion I bring to my clients, the Process I take my clients through and the Principled character that defines who I am.
Listening to what my clients desire (whether selling or purchasing a residence) is first and foremost in co-developing a strategy.  My other responsibility to my clients is sharing insights and perspectives about the Real Estate Market so they have firsthand knowledge while making such an important decision.
It is often said that a person with a more diversified background brings a deeper sense of understanding, appreciation and perspective to the conversation.  In my case, I have invested many years of my career in the food and beverage industry…all focused on carrying out my three "P's" while serving a much diversified market in the western United States.  This kind of experience is now being poured into my Real Estate career…all for the benefit of meeting the needs of my clients.
Thank you in advance for considering me as your Realtor Advocate and Ambassador.  My brand promise to you is to deliver the best experience and outcome possible.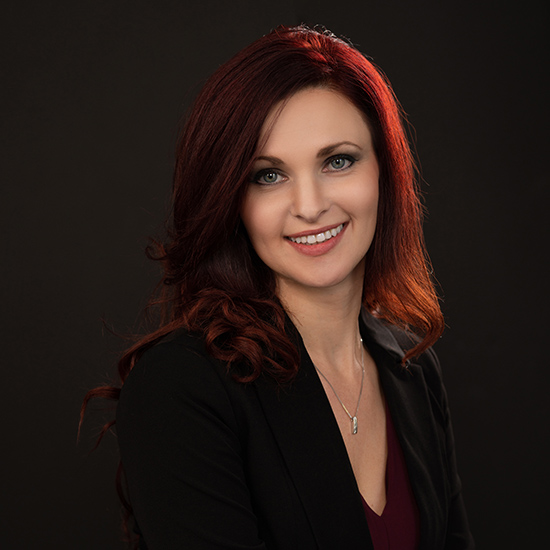 Allie Lodzhansky
REALTOR®
READ MY BIO »
Allie Lodzhansky's passion is to help everyone achieve their Real Estate goals and needs. With a background as a pharmacy technician, Allie gained the ability to focus in on details and be extremely organized which she has carried over in to her Real Estate career. She is bilingual and speaks fluent English and Russian. Personally owning and investing in rental properties and growing up with a family in the construction business has given her the knowledge of maximizing on your investment. In her free time Allie enjoys spending time with her two beautiful children, baking and enjoying the beautiful outdoors.
Norm Luppino
REALTOR®
READ MY BIO »
A FIVE STAR rated agent by Zillow, RatedAgent.com, and SARASOTA Magazine, Norm has been a consistent multi-million producer since becoming a Realtor in 2011. A resident of Sarasota-Bradenton for 30 years, prior to becoming a licensed Realtor® Norm was a Planning Manager with Manatee County where he worked for 23 years. He was the case manager for many of the largest developments in the area, including Lakewood Ranch, University Park Country Club, Heritage Harbour, Harrsion Ranch, and Waterlefe.
Norm is active in many civic organizations and has maintained numerous leadership roles; Chair of the Crosley Estate Foundation, President of the Whitfield Ballentine Manor Association, Team Captain for Keep Manatee Beautiful and the American Heart Association. He has coordinated successful Historic Homes Tours and the Crosley Festival of Trees. Norm has also authored a number of historical and neighborhood based articles for the Sarasota Herald Tribune, University Palm Lakewood Ledger, and Scene Magazine. A native of Michigan, Norm earned a Bachelor of Science degree in Architecture from Lawrence Technological University and a Masters degree in Urban Planning from Michigan State University. Let Norm's knowledge and expertise address your real estate needs!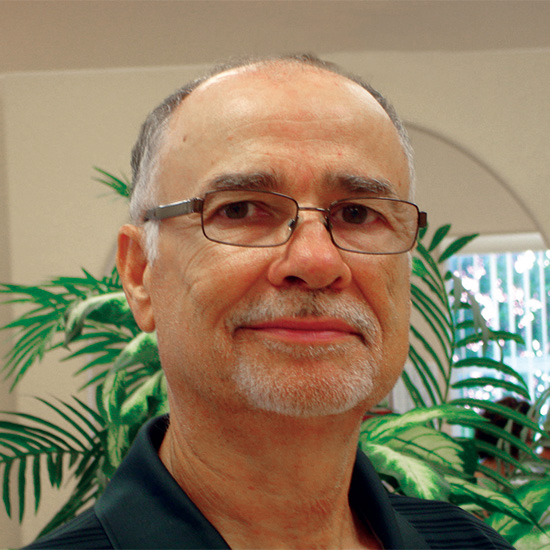 Mike Moser
REALTOR®
READ MY BIO »
A native Minnesotan, Mike has lived in Sarasota for several years. Prior to becoming a Realtor, Mike held various IT positions at IBM. Mike also spent a year teaching painting classes to senior citizens. Mike has lived and worked in New York, Minnesota, Texas and Florida.
Mike's wife Jenny works as his assistant. Jenny speaks fluent Mandarin Chinese, Cantonese and Vietnamese. Jenny's enthusiasm and knowledge greatly helps in bringing buyers and sellers together.
Mike and Jenny can help you to find your dream house in the beautiful Sarasota and Bradenton area. If you are selling, we will market your home professionally and work to get you the best price.
In his free time, Mike enjoys golfing, painting, playing ping pong and vacationing with Jenny.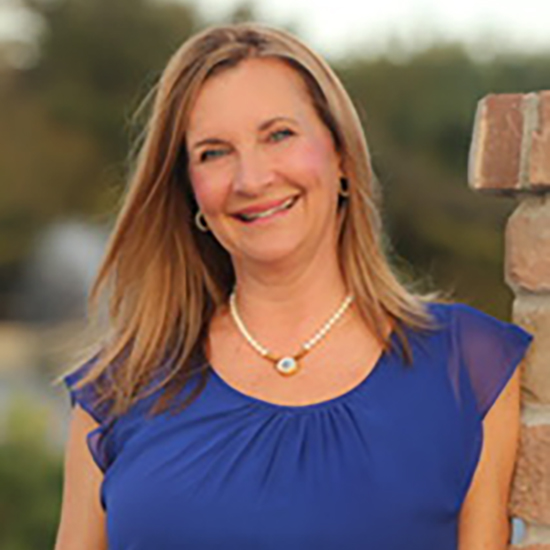 Angie Ramos
REALTOR®
READ MY BIO »
Angie is an exceptionally passionate, hard-working, results-oriented individual who has a lot to offer her clients…she's a devoted wife and mother of two, loves animals, and has an uncanny knack for being an excellent listener and advice giver, both personally and professionally…when you meet her, you will soon feel her energy and see that she is truly caring, genuine, and trusting in every sense of the words!  Angie would certainly feel honored and privileged for an opportunity to help make your real estate dreams come true too!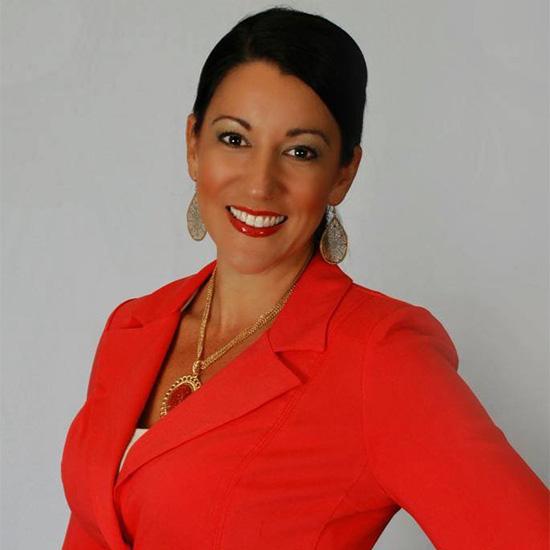 Jen Robb
REALTOR®
READ MY BIO »
A rare native to Florida, Jen Robb was born and raised in sunny Sarasota and Manatee. Jen has a true passion for the Florida lifestyle; the water, boating, and relaxing in and around our beautiful Gulf beaches. She's got marketing in her blood with two successful entrepreneurial grandparents in her family. Both taught their granddaughter invaluable lessons in tenacity, work ethic and caring for people.
Jen grew up hitting golf balls behind her grandparent's home on Sara Bay Country Club and hopes to get back on the golf course again one of these days. Her unique perspective living and working in the area offers invaluable insight to her clients. Living here and watching Sarasota and Manatee grow to the beautiful waterfront community it is today, is truly inspiring to Jen every single day. With her background in sales and marketing, Jen works hard to make her client's dreams come true. Earning multiple trips and incentives with her first career in women's fashion, she quickly rose to the top and was a respected sales trainer among her peers. Her knowledge and dedication to marketing took her into a career in digital marketing as a strategic digital marketing account executive. Making her client's businesses successful year over year, earned her the title of Chairman's Club Winner for 2017, top ten in over 350 colleagues within the company. Managing complex marketing campaigns, deadlines and extreme pressure makes Jen extremely focused on details necessary for exceptional customer service and excellence in everything that she does.
Real Estate is a natural fit for Jen who is infinitely passionate about delivering exceptional customer service, prompt responses and thinking outside the box to get the job done. Affectionately known as "the people collector", Jen definitely has a recommendation for you for virtually anything you need in the area. Jen is constantly out and about making sure she's in the know, expanding her network. New to the area and need a connection? She definitely "has a guy or gal for that".
Jen volunteers with Habitat for Humanity in the local area and is passionate about helping others. Her hobbies include, boating, being outdoors, relaxing on the beach, hitting the gym or cooking up something healthy and delicious for her family. She is passionate about health and fitness and family time. Her three kids are very proud of their mom, so is their Goldendoodle, Rosco B. Doggs.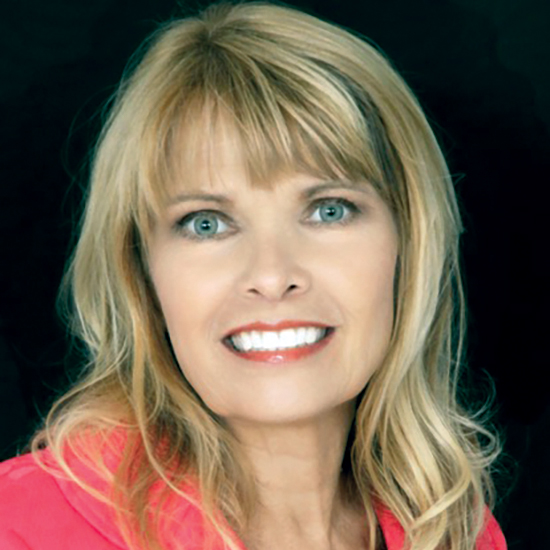 Lori Collins Rodriguez
REALTOR®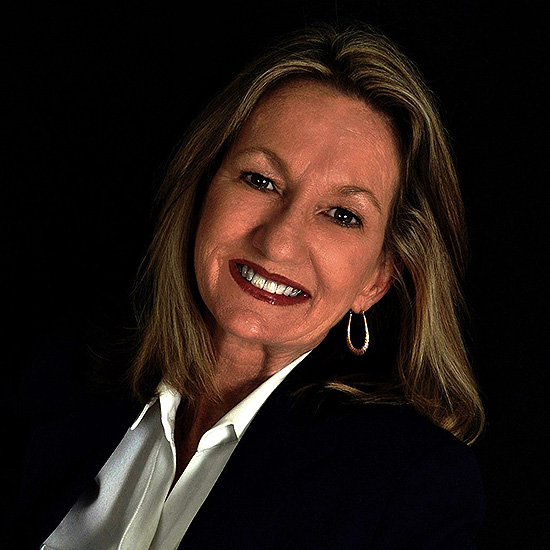 Kristine Smith
REALTOR®
READ MY BIO »
A fifth generation native of Florida, with ties deeply rooted in the Sarasota area and loves all it has to offer. She enjoys fishing, boating, the arts and culture.
Kristine has over 20 years in the construction industry combined with extensive experience in Commercial and Residential real estate.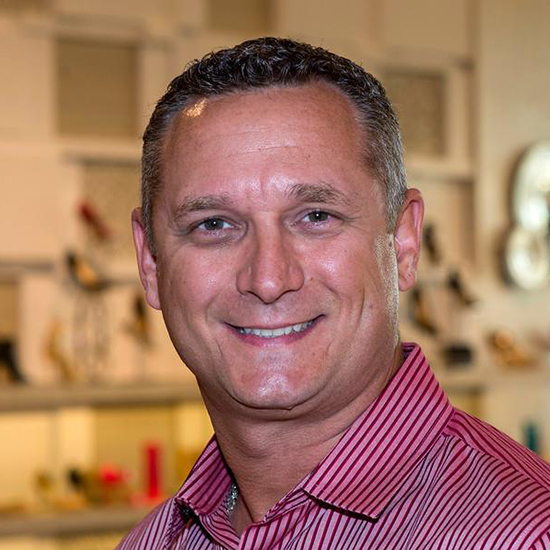 Dion Souza
REALTOR®, MRP
READ MY BIO »
Dion Souza grew up on the East coast of Florida, and moved to Sarasota in 1998. After high school, Dion spent 4 years in Biloxi, MS serving our country in the United States Air Force.
Dion has been married to his beautiful wife Kristyn for almost 11 years and they have an incredible 6-year-old daughter.
He has an extensive background in computers and was formerly an Information Systems Engineer for a local hospital.
This background allows him to stay current with technology which allows him to assist his clients in obtaining their Real Estate goals. From Skype walk-through's, the internet, and email, he can assist no matter where you are… local or anywhere around the globe.
Dion always answers his phone – day or night – and makes certain to always be available for his clients.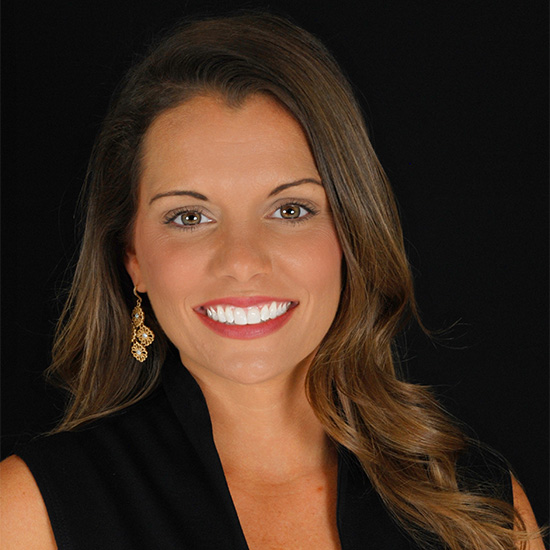 Penny Walding
Broker-Associate
READ MY BIO »
Penny was born in Key West, FL and graduated from our local Bayshore High School.
She started working at SaraBay Real Estate at the young age of 20, which has provided her with years of experience, knowledge and skills in buying and selling real estate. Penny believes that real estate is one of the best investments you can make in your life for you and your family. She finds joy in her ability to help others obtain their dream home and investment goals.